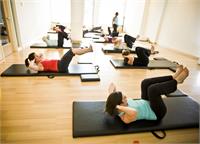 Hands on and Cueing: AKA ,What's in your toolbox? Getting a client to do an exercise is one thing. Getting them to feel it is another, and getting them to feel it differently is what makes a teacher great. This class will tap into your creativity to explore imagery, tone of voice, and speed of delivery to get more out of your client. The hands on portion will help you to feel where the client is moving from and to guide and assist them into new possibilities in their bodies. Every client learns in different ways, so its good to have a full toolbox to work with.
$60
Saturday
 10/14 
 3-6pm $60
The Barre Technique Workshop is uniquely designed to deepen your understanding of this popular fitness format. With foundations in both Ballet and Pilates, Barre technique is intricate and precise. To effectively create lean muscle mass and move safely, it is important to understand Barre fundamentals. Erika will break down the most common exercises with an emphasis on musculature movement, alignment and control. You will walk away with the tools to take your Barre practice to the next level!
Erika danced ballet for 13 years and is one of our SIX Barre Master Trainers. Erika strives to increase students' body awareness and empower them in a safe and positive workout environment.

HATHA YOGA FOR STRESS REDUCTION 
with Margo O'dell

Margo O'Dell is a certified Integral Hatha Yoga and Meditation instructor. She is trained in the stress management component of Dr. Dean Ornish's program for reversing heart disease and in Mayo Clinic's stress reduction program. Margo taught dance for over 25 years, had a businesses career and raised a wonderful son along with her husband of 29 years.
Sunday Oct. 15 – Sunday Nov. 19
Six 90 minute classes
$180.00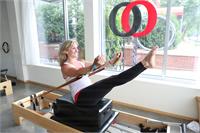 What is all the fuss about 'neutral pelvis/neutral spine' and why do I keep hearing about it in class? In this 3 hour workshop we will cover the important boney landmarks in the pelvis, how those bones move in relationship to the spine and legs, and how placement of the pelvis can have an impact on your experience in reformer class or in private sessions